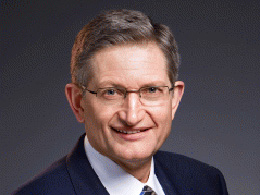 Paul Lauzon - President
E-Mail Paul
Paul J. Lauzon, CLU, CHFC, EPC, PGS
Paul Lauzon is President of Lauzon Financial Advisors Inc. He is a life-time member of the Million Dollar Round Table and in the top 3% of world's life insurance professionals since 1981. He holds 7 Top of the Table and numerous Court of the Table designations. Paul is an annual recipient of National Quality Award (NQA) since 1978. From 1984 to 1989 he earned the designations of Chartered Life Underwriter, Chartered Financial Planner, and Chartered Financial Consultant, (among the first graduating class in Canada). He earned the Certified Financial Planner designation in 1996.
In 2003, he became an Elder Planning Counselor member and was granted Charter member status. He obtained his Profitable Giving Specialist accreditation in 2013, and is a leader in the RPGA industry.
Paul is a successful industry leader and speaker. He has spoken at major corporate functions over his 48 year career. He's a major player in the philanthropic arena with Profitable Giving and an innovator in new techniques and strategies for financial planning.
His industry awards and accreditations over the years are too numerous to list and are many as he has consistently been amongst the top advisors of every company he has been affiliated with. He is also an active member of several Industry Associations.
Yet despite his success, Paul remains steadfast to one guiding foundation belief: to educate the average person. He derives genuine satisfaction from knowing that as his clients' financial portfolios grow stronger, so too, does their knowledge base.
Indeed, a prospective client should come to a meeting with Paul prepared to gasp in disbelief at the many financial myths that abound in the marketplace.
Paul Lauzon, CLU, CHFC, EPC is more than a financial advisor. He creates unique investment plans and solutions and partners with companies to maximize returns and benefits, minimizing risks for his clients. Paul can lead you to make the right decisions today for your financial future.